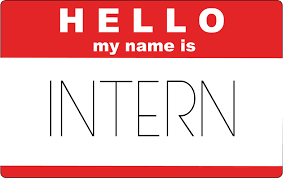 Nichols College Students: How Do I Report my Academic Internship (Experience) for Credit?
Congratulations on receiving your internship for the upcoming semester! All internships need to be reported via Handshake prior to the add/drop date which is September 1st, 2017 for the fall semester. The reporting process takes up to 72 hours to complete so please plan accordingly.
Reporting an internship is easier than ever before on the Nichols College Campus. First, we encourage you to review this helpful resource regarding the reporting process at large. After reviewing that resource, please use the following instructions to submit your Academic Internship for credit.
If you are completing an internship for experience only, please note that there is a separate reporting process for this. Whether you are reporting an internship for experience only or have questions regarding the academic internship process, please stop by the Career and Professional Development Center (Fels 201) if you need assistance. Drop In Hours are held M, W, F from 9:00 a.m. – 11:00 a.m. and T, TH from 1:00 p.m. – 3:00 p.m. Students are always welcome to email cpdc@nichols.edu or call (508) 213-2489 for assistance/to create an appointment.
Good luck with your internship. Go Bison!
View Resource